Gift Ideas - Photography Gift Voucher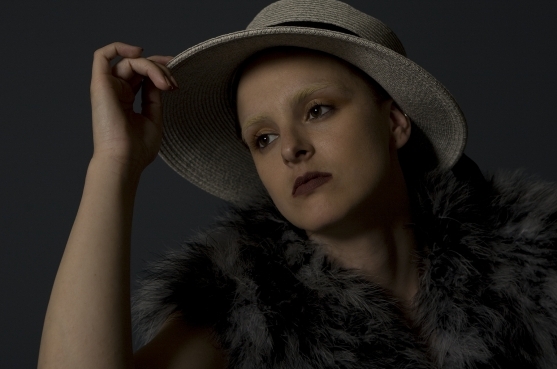 Create Memorable Moments with Photography Gift Voucher
Choosing a gift for a loved one is never an easy task, especially if you want the gift to be meaningful and impactful. At Portrait R Us, we offer a photography gift voucher that you can gift to your loved ones on any occasion. By gifting them this voucher, you are gifting them with a portrait they can cherish for a lifetime. Our master photographer, Tim, knows how to highlight the raw and natural beauty of each individual human.
We create wonderful, artistic, and impactful portraits that you can proudly display in your homes. Our studio has the equipment, set-up, and environment needed to handle different kinds of photography. We can capture portraits of children, newborns, couples, families on high-quality paper.
Give a blessing they'll always remember. Ideal for families, our blessing authentications make superb presents for those you love. Just as giving staggering photographs that can be held tight the divider and respected for a considerable length of time to come, our sessions are likewise a fun and essential experience for everybody involved.
The authentication will incorporate a message to the beneficiary and is bundled in a wonderful envelope that is perfect for gifting. Look over one of our bundles beneath or select a sum that your cherished one can utilised towards any of our family photography sessions.If you want to gift a loved one something that will last a lifetime, don't hesitate to contact us to get a gift voucher!
Cease the moment with beautiful Photography Gift Voucher
We can relive our greatest moments with the help of a perfectly captured picture. Give your loved ones the ideal present of photography gift voucher with our expert and versatile photography services at Portraits R Us.
Our team works hard to provide our customers the finest quality photographs that captures the tender moments of any occasion. Impress your someone special with the perfect gift of our Photography Gift Voucher.
We at Portraits R Us give our best to create your desired gift voucher for a photo session of any kind. Be it family photography, newborn baby portraits or glam portfolio modelling shoot we cover all types of photo session.
To make it perfect for gifting we deliver the beautifully captured photographs in an elegant envelope. Don't worry about any awkwardness involved during our sessions as we caliber in making everyone at ease and comfortable.
With a perfectly equipped studio our photo sessions are extremely professional and convenient for everyone. No matter the requirement, Portraits R Us photography gift vouchers would make up for the ultimate gift idea for you to choose.
Get your gift voucher now and give it to someone special.
Our gift vouchers are often purchased for
Christmas gifts
Birthday gifts
Anniversary presents
Newborn Gifts
Christening and religious ceremony gifts
Wedding gifts
100 day celebration gifts
Mother's day gifts
Father's day gifts
Valentine's day gifts